#BEYOUROWNACTIVE
A BRAND NEW High performance activewear suited for the modern lifestyle. Whether it's in or out of the gym, we are here to support with a range of activewear to suit your needs.
NEW B.Y.O ACTIVE RESISTANCE BANDS
The perfect addition for your home workouts, the gym or on holiday.
Available in two resistance strengths & two beautiful colours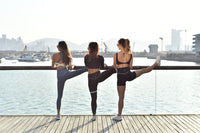 OUR INSPIRATION
YOU! We want to support like-minded women who love to workout, try new things & look good doing it. Designed in classic block colours with hues of pastel, making it easy to wear and easy to match with your own activewear. Our choice of high quality fabrics means you can feel confident & supported in squat-proof leggings & supportive sports bras. 
We also love a beautiful back with detailed cut out designs.
Shop Now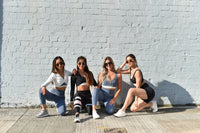 ABOUT US
"EMBRACE YOUR IMPERFECTIONS & CHOOSE PROGRESS OVER PERFECTION"
At B.Y.O Active, we believe that choosing PROGRESS over PERFECTION pushes us to challenge ourselves. Life is all about balance, striving for more and embracing the journey. That's why at B.Y.O Active, we don't want to define your fitness journey, or how you keep fit. We just want to support you every step of the way in cross-functional, meticulously designed pieces that have been put through the squat & sweat test to complement your active lifestyle. 
Our Story
MIX & MATCH OUR DESIGNS
Activewear that combines the perfect blend of functionality with fashion. Designed in classic colours, with hues of pastel. Making it easy to mix and match styles. 
TESTIMONIALS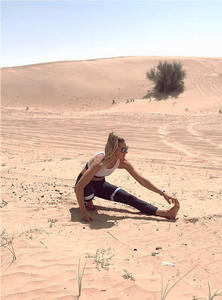 "The most supportive & prettiest sports bras ever!"
- Annabelle, Fitness fanatic, Lacrosse & netballer, Dubai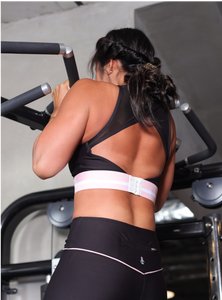 "Love the fit of the sports bras. Especially the adjustable bra hook and the open back. I also love that it doesn't give you back fat or pinch your skin. The stripes on the leggings also make my legs look longer!"
- Jamie, F45 coach & NASM certified personal trainer, Hong Kong
Discover more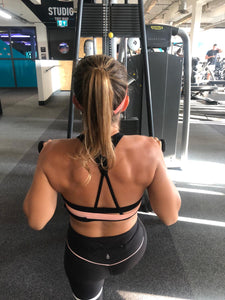 "This has now become my favourite outfit! My previous favourite outfit didn't have the complimentary line on the hem like yours. It didn't have a zip pocket or enough bum support like my BYO leggings. And your sports bras don't cut into you and give you arm fat either!"
- George, fitness fanatic & fellow F45 goer, London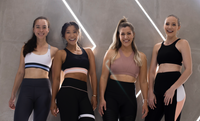 THANKS FOR STOPPING BY
KEEP IN TOUCH
As always we want to strive for better. The philosophy we live by is to choose progress over perfection. We want this to reflect in everything we do. From our products, our designs right down to our customer service. So don't hesitate to get in touch as we want to hear what you have to say. Let us know how we can continue to progress & support your fitness journey.
Don't forget to follow us on Instagram (@byoactive) and subscribe to our mailing list below.
@byoactive